Starting this enews with an except from an old favourite song:
I've waited hours for this
I've made myself so sick
I wish I'd stayed asleep today
I never thought that this day would end
I never thought that tonight could ever be
This close to me
Thank you to Robert Smith for those words of wisdom..
It IS getting very close to festival time. Some days I DO wish I'd stayed asleep, and most times I really can't believe how close we actually are.
Seriously people. GET READY – the 40th is taking shape, and, if I do say so myself, it's going to blow your mind.
OPEN STUDIOS & EXHIBITIONS
Applications have just closed for artists advertising in the 2015 program. If you have accidentally missed this boat, you better email artads@castlemainefestival.com.au STAT before it really is too late.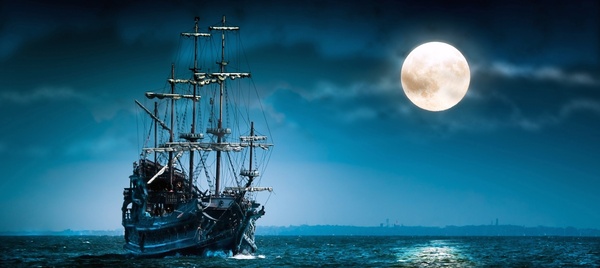 Your arts ad ship sailing away…
EARLY BIRDS & WORMS
Let's talk about the opportunity to get early bird tickets by becoming a Friend of the Festival. You need to remember that almost every event in 2013 was sold out. And no one wants to be the people that turned up, stood on the steps of the venue, and then were turned away because there was just no room at the inn…
IF you are a Friend of the Festival, well… you get 10 days of early bird tickets. 10 days previewing the program before EVERYONE else. That directly translates to 10 days of being more intelligent, on trend, and popular than everyone else. 10 days! I love that! You also get some discounts on tickets, and invites to Friends events. Icing. Cake. Cherries.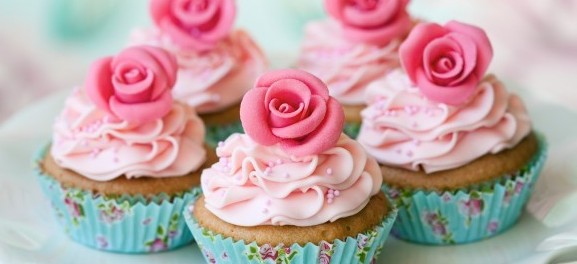 Membership to the Friends – even better than these 5 cupcakes in your face…
Membership costs $20 / year (payable for 2 years minimum). At that price why would you NOT email friends@castlemainefestival.com.au and join up.
ON THE DOWNLOW
Yes. This is the secret part. Remember what I said last time about not SPREADING it to far. This is business. We need an agenda. We need to get serious.
Item 1 | Secret 1:
The 2015 Festival will be taking you to secret and special locations not previously open to the public, to experience astounding newly created works. One location alone will present artists journeying from Korea, Japan and Cuba to collaborate with Castlemaine artists. IS THIS NOT AMAZING?!
On the subject of New
Item 2 | Secret 2:
There are some 15 newly commissioned works in development AS WE SPEAK that will premiere at the festival. Rehearsals for new performances are already underway.
Item 3 | Secret 3:
Do you know about the Impossible Orchestra?? If not, why not, what's your favourite colour?
On the eve of our 40th anniversary, we are hoping to honour the festival founder Berek Segan with a special one-off performance featuring 30 Melbourne Symphony Orchestra musicians who wish to pay tribute to Berek. The Orchestra will be conducted by Brett Kelly & will feature the stunning young violinist Ji Won Kim.
What is NOT so secret about this, is that we do need support to make it happen. For those of you who have enjoyed watching the festival grow over the years, we urge you to contribute to this special event. Donations are tax deductible, and any amount over $200 registers you as a Patron. Please email Val for more information: patrons@castlemainefestival.com.au
And you can share the love on that one.
Item 4 | Secret 4:
What's cooking? Visually & Literally…
The festival is planning a large scale installation Solar Mining, by internationally renowned environmental artist Yutaka Kobayashi.
Consisting of three huge mounds and several smaller ones, Solar Mining will be a interactive installation where visitors can sample delicious biscuits and breads baked in the solar cookers embedded in each mound.
These tasty treats will be made from recipes collected from the over 80's in our community – on that, if you are over 80 and would like to see your favorite biscuits or banana bread prepared by students from Castlemaine Secondary College and baked in Solar Mining, the Festival would love to hear from you – visual@castlemainefestival.com.au
SOMEONE needs to submit an amazing chocolate cupcake recipe, PLEASE!
Word on the Streets
of the Production House
Things sure are hotting up in production world. As the program takes shape, all associated technical requirements need to be realized, which has meant a great deal of data compilations and costings. Spreadsheets are being wrangled and the inbox is cascading.
It's pretty exciting engaging with high end production associates and fleshing out the machinations of a large festival. All top secret of course, sorry.
I think I can share with you that a couple of local works commissioned by the festival have already passed design and planning stages and are in construction! Already!
We are activating a new precinct for the festival. Top secret again of course, but as of next week we will be seeing the genesis of these super-talented-locals works.  Exquisite visual-arts and dance pieces in a fantastic spot that is iconic to our dear town. If I get all the paperwork done that is!
Watch this space.
Jim Austin
-Production Manager-
OPPORTUNITIES FOR FURTHER INVOLVEMENT 
Marketing Assistant
We have just advertised a Marketing & Publicity Assistant position – a great way to get some first hand experience in the field working with key staff to get hands on, real life, take the reigns skills. More info can be found on the website: http://castlemainefestival.com.au/be-involved/employment-opportunities/
THIS POSITION HAS NOW CLOSED – Thanks to all applicants
Box Office Coordinator
We will soon be advertising for a new Box Office Coordinator to replace our much loved & sure to be greatly missed Gayle McClure who did an absolutely amazing job last festival. If you would like to register your interest in this position please send an email to: tickets@castlemainefestival.com.au
Food Stalls
We will be looking for fancy & delicious food stalls for both the Opening Weekend & 2nd Saturday in Victory Park, and final day in the Botanical Garden. If you think you might be interested, and haven't already contacted us, please register your interest by emailing:
hospitality@castlemainefestival.com.au
Volunteers
Volunteers are already being called upon and we thank you already for your help with our various requests. Please look out for emails we might send you from time to time with further assistance. And please do register your interest by emailing volunteers@castlemainefestival.com.au
That's all from me for now.
Talk soon,
Ange xx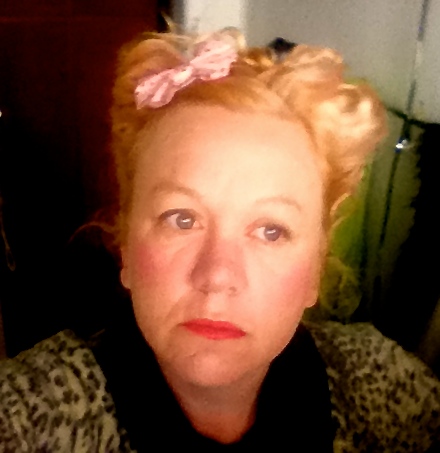 Angelica Clunes
– Marketing Manager –
Talk to us
facebook: www.facebook.com/pages/Castlemaine-State-Festival
twitter: twitter.com/#!/statefestival
internets: www.castlemainefestival.com.au
email: information@castlemainefestival.com.au
And, most importantly,
See you at the Festival!
13 – 22 March 2015 | 6 months and 12 days to go!