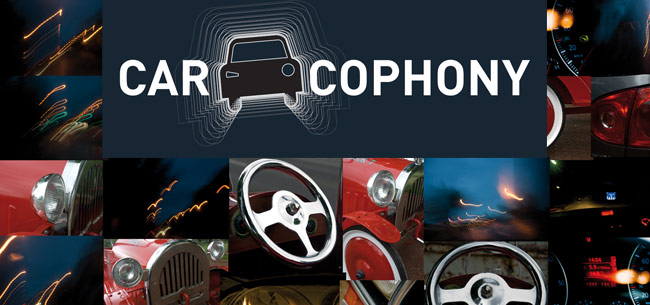 Car-cophony is a stereo-symphonic expression of our obsession with automobiles. In acknowledgement of Castlemaine's reputation as street rod capital of Australia, Car-cophony is both a celebration of the car and of our relationship with it. Using the drivers and stereos of 12 local cars, this unique work will transform the ordinary vehicle into a 'wall of sound'. Over three distinct movements, Car-cophony's ambient drones and guitar loop motifs will be threaded with warning signals, driving instructor voices, car crunching sounds, crash test results and familiar pop hits, culminating in an exhilarating 'doof-doof' and a tongue firmly planted in the cheek.
Vaughan Springs has a long history of playing host to major community celebrations, from the Chinese New Year events of the mid 1850s to full orchestral and community dance events a century later. And now, Vaughan Springs the hostess is back, as the acoustics and atmosphere of the superb little gorge at the entrance to Vaughan Springs will resonate with the car stereo symphony that is Car-cophony.
Described by one listener as 'just like going to a Pink Floyd concert, but without the flying pig!', Car-cophony has to be heard to be believed.
Matthew Timmis' Carcophony is supported through Country Arts SA's Local Stages and Arts SA's Last Minute Presentation Fund.


VENUE
Castlemaine Diggings National Heritage Park) Vaughan Springs
DATE & TIMES
Sunday 3 & Friday 8 April 7pm
ADMISSION
ACCESS
Wheelchair access. Adult.
| | | | | | | | | | |
| --- | --- | --- | --- | --- | --- | --- | --- | --- | --- |
| FR | SA | SU | MO | TU | WE | TH | FR | SA | SU |
| 1 | 2 | 3 | 4 | 5 | 6 | 7 | 8 | 9 | 10 |
Posted in Friday April 8th, Music, Sunday April 3rd