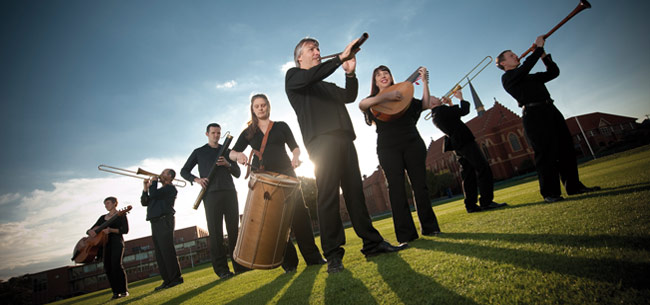 Formed in 1997, La Compañia performs music of the Renaissance and early Baroque. Directed by Danny Lucin, the ensemble brings together Australia's leading specialists on period instruments. The group follows the 16th-century performance practice of ornamentation, diminution and embellishment. Their vibrant musicianship combined with their improvisatory skills has established La Compañia's reputation with audiences and critics for presenting innovative programs and dynamic performances.
From the intimate to the exuberant, La Compañia will present a program of tender love songs and lively dance tunes — exciting soundscapes from the courts of Italy and Spain featuring an ensemble of cornetto, shawm, dulcian, sackbuts, percussion, lute and voice, with music by Adrian Willaert, Matheo Flecha and Francisco Guerrero.
Soprano: Siobhan Stagg,  Violin: Rachael Beesley,  Cornetto: Danny Lucin,  Shawm, dulcian: Mitchell Cross,  Sackbut: Glenn Bardwell,  Sackbut: Julian Bain,  Vihuela, guitar, lute: Rosemary Hodgson,  Percussion: Christine Baker.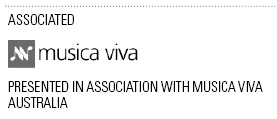 VENUE
25 Lyttleton St Castlemaine
DATE & TIMES
ADMISSION
ACCESS
Wheelchair access. All Ages.
| | | | | | | | | | |
| --- | --- | --- | --- | --- | --- | --- | --- | --- | --- |
| FR | SA | SU | MO | TU | WE | TH | FR | SA | SU |
| 1 | 2 | 3 | 4 | 5 | 6 | 7 | 8 | 9 | 10 |
Posted in Music, Thursday April 7th