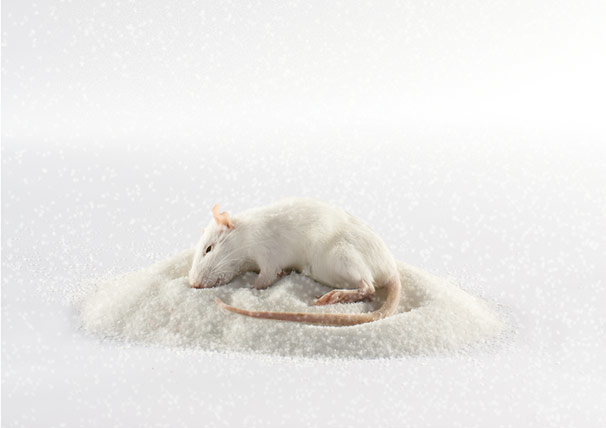 Visual Arts Biennial – Periscope


PERISCOPE: CASTLEMAINE STATE FESTIVAL VISUAL ARTS BIENNIAL
Fourteen local and national artists!
Twelve premiere Festival works!
Exhibited across a range of extraordinary sites, including an abandoned car salesroom, a former police lock-up and an original miner's cottage, Periscope explores: ruin, kitsch, abundance, alchemy, peepshows, history, projection and place.
Curated by Deborah Ratliff, the exhibition offers immersive engagement with some of the most creative individuals from the central goldfields region. Sugar from one, salt from another, mounds of spice, the artist's mother, distilled concoctions, water, platinum, sound recordings, double adaptors, Chinese Hong Bao, plants, stoneware, discarded homewares, a reconfigured 1972 Holden Kingswood…
Compelling, complex and sometimes strange, the third Castlemaine Festival Visual Arts Biennial presents artists' individual and collective responses to the Festival theme, Elemental.
Hunt & Lobb Building
Daniel Armstrong
Julie Collins and Derek John
Rhett D'Costa
Pia Johnson
Ben Laycock
Jessica Ledwich
Tanya Schultz
Dean Smith
Leslie Thornton
Frank Veldze
Jason Waterhouse
Tutes Cottage
Tara Gilbee
Old Police Lock-up
Clayton Tremlett
Periscope will include a Floor Talk Series and the following free participatory events:
Floor Talk Series
Enjoy a series of 30-minute artists' talks on the Sunday of the opening weekend:
11am — Jessica Ledwich
12pm — Daniel Armstrong
1pm – Bindi Cole
2pm — Pia Johnson
3pm — Rhett D'Costa
Venue: Hunt & Lobb Building
Date: Sunday 17 March
Cost: Free
Eat! My Son
On the Saturday of the opening weekend, Rhett D'Costa and his octogenarian mum will prepare and serve a staple Anglo-Indian meal, extending the sensory and interactive experience of Rhett's installation titled, Trade.
Venue: Hunt & Lobb Building
Date: Saturday 16 March
Time: 12.30pm to 1.30pm
The Elaboratory and the elixir of life: An apothecary's wonderment.
Join artist Tara Gilbee at Tutes Cottage to examine the esoteric aspects of alchemy in her metaphorical laboratory.
Venue: Tutes Cottage, Greenhill Avenue, Castlemaine
Date: Saturday 16 March
Time: 2:30pm to 3:30pm
Hong Bao
Festival goers will actively contribute to Pia Johnson's installation, Hong Bao. By adding Chinese red packets, audiences will be engaged in the traditional Chinese custom of gift giving and ancestor worship.
Venue: Hunt & Lobb Building
During hours of opening
VENUE
Hunt & Lobb Building
78 Forest Street, Castlemaine

Tutes Cottage
29 Greenhill Avenue, Castlemaine

Old Police Lock-up
37 Hargraves Street Castlemaine
DATE & TIMES
Friday 15 to Sunday 24 10am to 5pm
Friday 22 10am to 7pm
ADMISSION
ACCESS
DISABILITY
ACKNOWLEDGEMENTS

FOOD & BEVERAGE
| | | | | | | |
| --- | --- | --- | --- | --- | --- | --- |
| M | T | W | T | F | S | S |
| | | | | 15 | 16 | 17 |
| 18 | 19 | 20 | 21 | 22 | 23 | 24 |
Posted in Castlemaine Created, Free, Friday March 15th, Friday March 22nd, Monday March 18th, Saturday March 16th, Saturday March 23rd, Sunday March 17th, Sunday March 24th, Thursday March 21st, Tuesday March 19th, Visual Arts, Wednesday March 20th