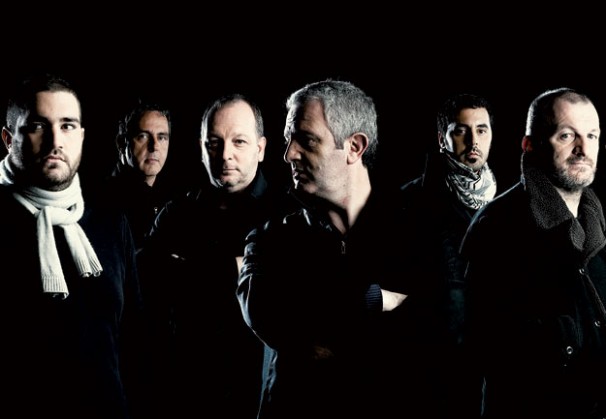 A Filetta


This premiere Australian performance by world-renowned Corsican a capella choir A Filetta, is guaranteed to be a 2013 Castlemaine State Festival highlight. A Filetta's glorious, divinely pure, polyphonic harmonies mirror the magnificent and rugged beauty of the
group's native Corsica, an island still deeply and proudly immersed in ancient tradition. With a sound that is stirringly sublime, these male choralists sensitively detect the movement and vibration in each other's bodies to blend harmoniously into a single instrument.
Led by founder Jean-Claude Acquaviva, A Filetta's music encompasses traditional compositions as well as its own interpretation of the island's contemporary culture, without straying from its roots. To assert its Corsican identity, the group's name refers to a type of fern that grows on the island of Corsica.
A Filetta will be performing works from the very traditional Corsican chant paghjella (sacred hymns), to contemporary works by Jean-Claude Acquaviva for Medea, Requiem, Pessoassion, theatre and film music.
Jean-Claude Acquaviva — seconda
Paul Giansily — terza
Jean-Luc Geronimi — seconda
Jean Sicurani — bassu
Maxime Vuillamier — bassu
Ceccè Acquaviva — bassu
"I don't want to say anything, I just want to think back to this most intimate, intense, majestic concert I have ever experienced."
Suzan Lohez, Paris, 25 April 2011.
VENUE
Bowden Street, Castlemaine
DATE & TIMES
Sunday 24 March, 11.30am & 2pm SOLD OUT
ADMISSION
DISABILITY
ACKNOWLEDGEMENTS

FOOD & BEVERAGE
Pre-show wine, beer, soft drinks and snacks
| | | | | | | |
| --- | --- | --- | --- | --- | --- | --- |
| M | T | W | T | F | S | S |
| | | | | 15 | 16 | 17 |
| 18 | 19 | 20 | 21 | 22 | 23 | 24 |
Posted in Music, Sunday March 24th