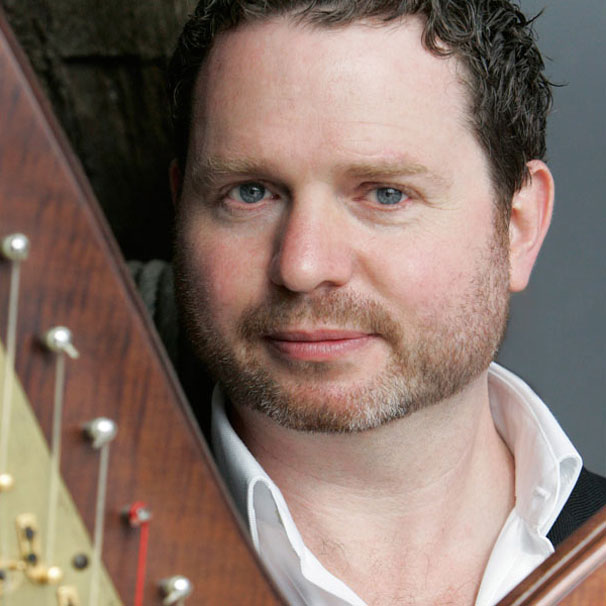 Marshall McGuire


Harps are traditionally associated with the metaphysical — angels, dreams, reverie — but there's also an earthier side, representing key elements of nature such as waterfalls, streams and birds in flight. This recital program brings together these two elemental worlds, exploring the rich sonorities of this most ancient of instruments within this intimate subterranean space.
Acclaimed as one of the world's leading harpists in contemporary and baroque repertoire, Marshall McGuire studied at the Victorian College of the Arts, the Paris Conservatoire and the Royal College of Music, London and has commissioned and premiered more than 100 new works for harp.
Marshall will perform a program featuring Vers la Source dans le Bois by Marcel Tournier, In a Landscape by John Cage, La Source by Alphonse Hasselmans, 9 Candles for Dark Nights by Stuart Greenbaum, The Harp and the Moon by Ross Edwards and Suite for Harp by Benjamin Britten.
'The Australian harpist Marshall McGuire is plainly a musician of exceptional imagination and flair, reflected in his choice of music as well as in his superbly assured playing'
THE TIMES London
VENUE
Parkins Reef Road, Maldon
DATE & TIMES
Saturday 16 March 1pm & 4pm SOLD OUT
ADMISSION
DURATION
ACKNOWLEDGEMENTS

| | | | | | | |
| --- | --- | --- | --- | --- | --- | --- |
| M | T | W | T | F | S | S |
| | | | | 15 | 16 | 17 |
| 18 | 19 | 20 | 21 | 22 | 23 | 24 |
Posted in Music, Saturday March 16th