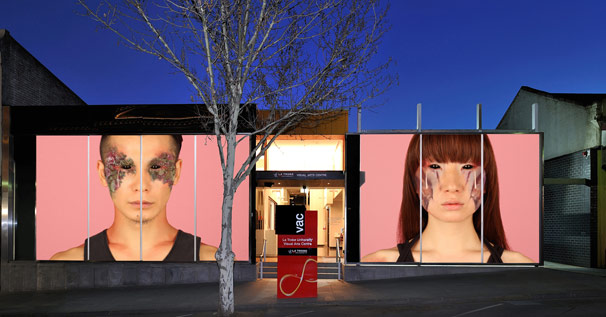 PRE FESTIVAL EVENT: AT THIS TIME.

The Castlemaine State Festival and La Trobe University present, At This Time, a full day symposium which brings together a range of interdisciplinary artists, and arts professionals to explore the relationship between arts institutions, artists and audiences, biennials and triennials as a phenomenon, and art as performance.
Speakers will provide an insider's view, reporting on their experiences, their current and upcoming projects, and commenting on the challenges they face, At This Time.
SESSION ONE: Keynote Speakers: 10am – 12:30pm
Professor Charles Green: Reader in Contemporary International and Australian Art, Faculty of Arts and Communication, Melbourne University: Bienniales of the South
Lisa Dempster: Director, Melbourne Writers Festival: At this time
Tony Elwood: Director of the National Gallery of Victoria
SESSION TWO: Panel One, Visual Arts Practice: 1:30pm – 3pm
Deborah Ratliff: Panel Chair: Curator of Periscope, Castlemaine State Festival Visual Arts Biennial
Rhett D'Costa: Cross-disciplinary artist, educator, currently undertaking his PhD at RMIT
Bindi Cole: Award winning, cross-disciplinary Indigenous artist
Andrew Goodman: Cross-disciplinary artist encompassing sculpture, sound, light and video
Tim Craker: Painter, sculpture and installation artist now living in Georgetown, Malaysia
SESSION THREE: Panel Two, Performance Arts Practice: 3:15pm – 4:45pm
David Lloyd: Panel Chair: Manager, The Capital, Bendigo's Performing Arts Centre
Terrence Jaensch: Poet, curator of Castlemaine State Festival Literature Program
Jacques Sodell: Bendigo based sound artist
Sara Dandois: Director and performer of Belgian Company Time Circus
Jason De Santis: Director, Wulamanyuwi and the Seven Pamanui
VENUE
La Trobe University Visual Arts Centre
DATE & TIMES
Thursday 7 March, 10am - 5pm
ADMISSION
$5 per session. Tickets at the door only.
DISABILITY
ACKNOWLEDGEMENTS

Image: Owen Leong, Tidal Skin, 2012, winner of the 2012 Facade Project. Image courtesy of the Artist and dianne tanzer gallery + projects
Posted in Visual Arts