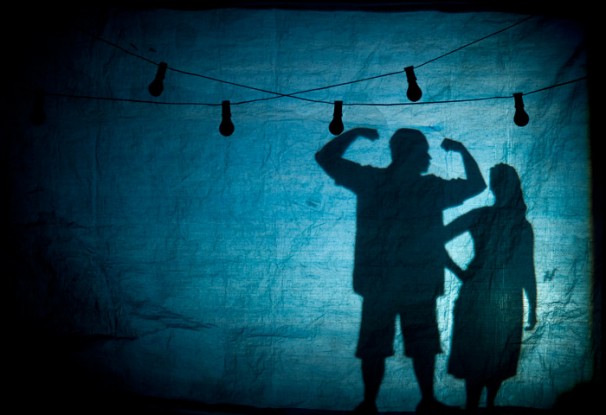 Wulamanayuwi and the Seven Pamanui


Goosebump-raising, joyful and emotional, Wulamanayuwi and the Seven Pamanui bursts with songs and puppetry, as it mixes the enchanting tradition of European fairytales with the Dreamtime characters and stories of the Tiwi Islands.


Wulamanayuwi, narrated by Jarparra the Moon Man, tells of a young girl and her experiences with the spirit-beings of a mystical Dreamtime land. In the tradition of the tale 'Snow White and the Seven Dwarves' by the Brothers Grimm, Wulamanayuwi, daughter of the Rainbow Serpent totem runs away from her evil stepmother to a land of water spirits, dingoes, wallabies and frogs. Guided by a white cockatoo, Wulamanayuwi meets the Seven Pamanui (spirit beings) who, in a quest to seek revenge and justice, lead her back home via a path of myth and magic, disaster and adventure.
Having debuted at COME OUT Festival in March 2011, this fast paced and visually layered story uses a delightful swag of mixed media to bring the characters and stories to life; puppets, projection, lighting, pantomime, song — even drag. Mostly performed in English, the play also incorporates Tiwi language, song and dance.
This multi-artform delight will whisk all audience members far away into the stories of one of the world's most unique and ancient cultures. Wulamanayuwi and the Seven Pamanui was the talk of the 2011 Darwin Festival — regarded by many as the crowning jewel of the entire program.
Produced by Darwin Festival
Written by Jason De Santis
Directed by Eamon Flack
Designed by Bryan Woltjen
Puppetry direction and audiovisual imagery by Sam Routledge
Lighting designed by Richard Vabre
Composed by Jeffrey 'Yellow' Simon
Performed by Kylie Farmer, Kamahi Djordon King, Natasha Wanganeen, Jaxon De Santis and Jason De Santis
Scenic painting (set) by Raelene Kerinauia
Scenic painting (puppets) by Pedro Wonaeamirri, John Peter Pilakui and Linus Warlapinni
'De Santis is a real talent: mischievous, poetic and assured'
THE AUSTRALIAN
VENUE
Mechanics Lane, Castlemaine
DATE & TIMES
Updated times from Printed Program
Preview Friday 15 March 8.30pm
Saturday 16 March, 2.30pm and 7.30pm
Sunday 17 March, 2.30pm and 7.30pm
ADMISSION
DURATION
ACCESS
Adults and children aged 7 and above Haze used in performance
ACKNOWLEDGEMENTS
Wulamanayuwi and the Seven Pamanui was originally commissioned by the Darwin Festival, supported by the Australian Government's Major Festivals Initiative, managed by the Australia Council in association with Ten Days on the Island (Tas) and COME OUT Festival; 32º Producing Hub, the Sidney Myer Fund, PlayWriting Australia and the Northern Territory Government.
FOOD & BEVERAGE
Pre-show wine, beer, soft drinks and snacks
| | | | | | | |
| --- | --- | --- | --- | --- | --- | --- |
| M | T | W | T | F | S | S |
| | | | | 15 | 16 | 17 |
| 18 | 19 | 20 | 21 | 22 | 23 | 24 |
Posted in Children, Friday March 15th, Saturday March 16th, Sunday March 17th, Theatre