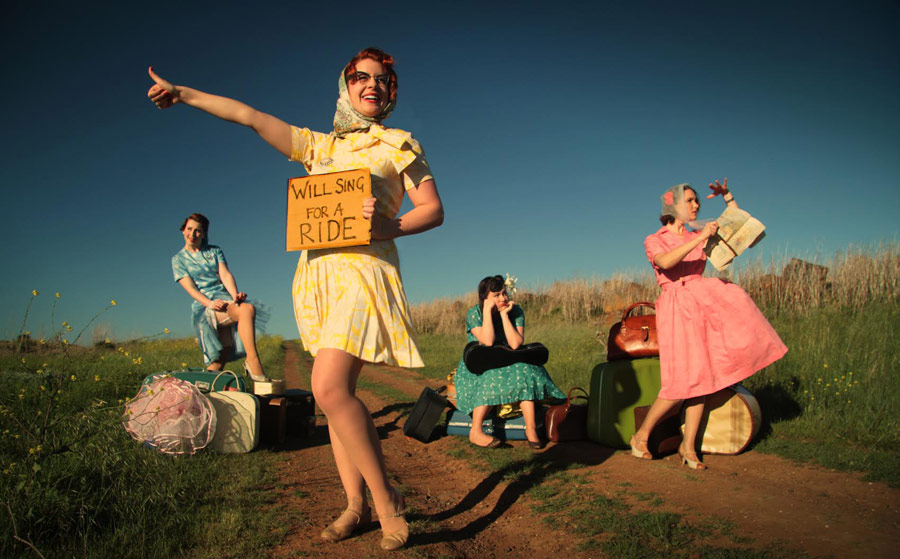 IMAGE CREDIT: Rohan Spong

Following a long tradition, the 2015 Festival will again showcase a suite of outstanding community events across both weekends. Carnival of Community is a vibrant, dazzling smorgasbord of locally produced spectacle and performance.
Featuring: Nightmare, an unashamedly scary puppet show staged within the intimate confines of a repurposed horse float; The Body Appliance Revival Experience, a participatory interpretive-dance work; and vignettes from the newest clown kids on the block the Castlemaine Circus School. A wide range of short, sharp shows will be on offer.
Drape yourself over a sun lounge, perch on the edge of a sofa or linger awhile on a hay bale, and enjoy free performances by divas from Melbourne's hot-to-trot cabaret scene, local singer-songwriters and fabulous choirs. Refill with the best of locally produced food and drink, then stroll over to the workshop tent for a spot of artsy-fartsy hands-on action before resuming your languid Festival positions.
Carnival of Community is the ultimate family-friendly Festival hang-out.