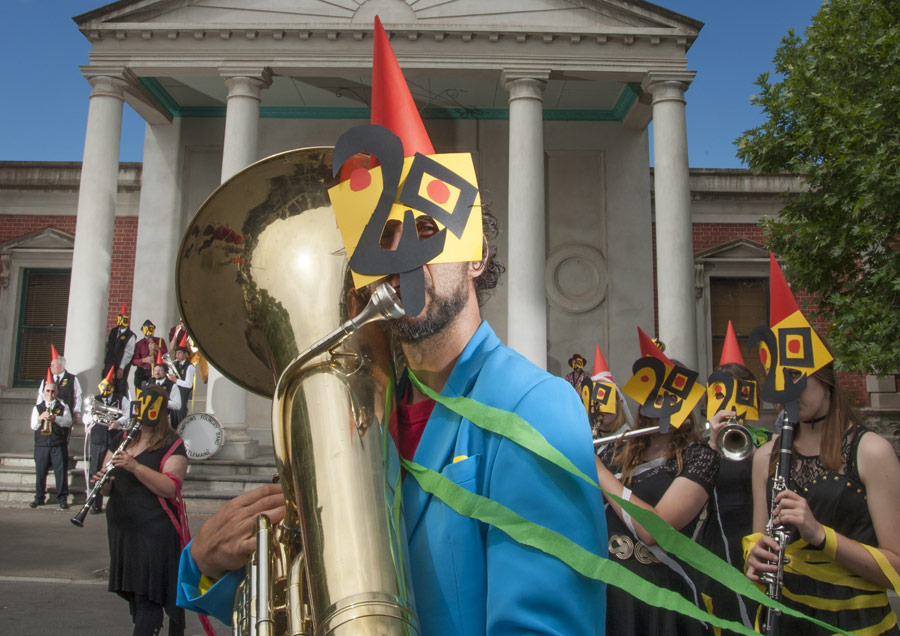 Opening Night
Happy Boom Day. We're turning 40!
Dig out your party mask, don your hoopla hat, pile up a plate to share and gather up your festive friends for our Festival blast off which begins with a Big Bang.
Over 200 past and present percussion and brass players are concocting a big band celebratory party concert that fetes 40 years of Festival fabulousness.
You'll be greeted by our delicious hosts in a swirl of musical mayhem and trumpeting triumph. With samba drum walking bands, possum skin rhythms, plush philharmonics, virtuosic tuba duos, lush percussion, flying cymbals, Balkan brass, Afro beats, Cuban salsas, New Orleans treats and a 'cherie' on the icing. At this Big Bang night prepare for blast off into our twentieth Castlemaine State Festival and the next 40 years of festival universe.
5, 4, 3, 2, 1 boom tish — Happy Birthday to us!
BYO chair and refreshments to share.