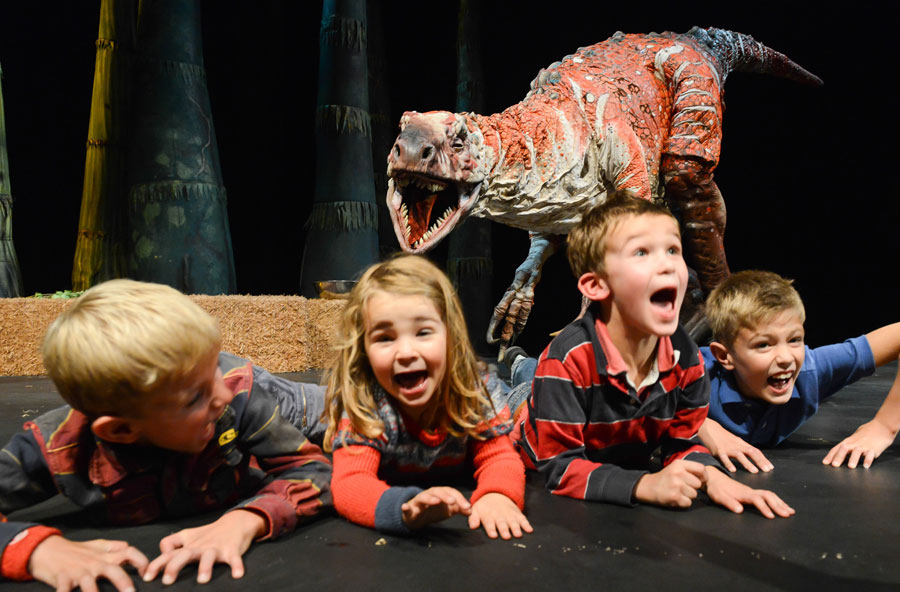 Erth Visual & Physical Theatre
Erth's widely acclaimed show, Erth's Dinosaur Zoo, takes audiences into a new dimension of theatre.
Meet a menagerie of insects and some awesome prehistoric creatures, from cute baby dinos to some of the largest carnivores that have ever walked the planet. Children can watch wide-eyed from a safe distance or the daring can get right up close to these prehistoric marvels.
Erth's creatures are unmistakably alive and mostly friendly (!) in this fun and educational performance that will delight all audiences 5 years and up.
'Erth's Dinosaur Zoo delivers solid science as well as
an extraordinary spectacle'
Lauren Graeber,
New York Times, 2013