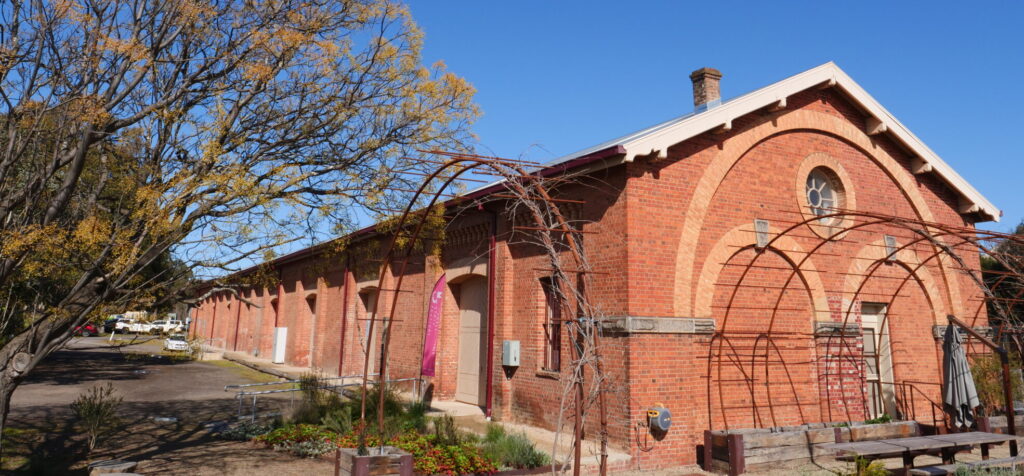 CASTLEMAINE GOODS SHED
Built to store rail freight in the 1860s, the Castlemaine Goods Shed is a Victorian-era building located within the Castlemaine Railway precinct. Periods of disuse meant the future of the heritage-listed red brick building was in doubt until it was saved by community passion from major commercial development almost a decade ago. The Castlemaine Goods Shed is a magnificent iconic asset of the state government body Vic Track, leased by Castlemaine State Festival since 2016.
In 2018, Castlemaine State Festival raised $1M through local, state and federal government support, including $200K of private and philanthropic contributions, to transform the undeveloped space into a creative hub in the heart of town. The Castlemaine Goods Shed's development has enabled the conversion of the north end of building into Goods Shed Arts, a venue for art practice, education and creative enterprise.
GOODS SHED ARTS
Castlemaine State Festival has been committed to the activity of creative communities locally, nationally and internationally for over 40 years. In April 2020, the CSF team moved their headquarters to the building and now share this wonderful asset with the local creative community and beyond. Goods Shed Arts is an imaginative centre for creative activity where we deliver year-round opportunities for Creative Residencies and Creative Learning as well as present cultural events in partnership with various artists and arts organisations. Goods Shed Arts has air-conditioned and furnished facilities that include a creative space, gathering rooms, offices and break out spaces that are available for Venue Hire and Co-Working.