Find out more about our current residency program and sign up to keep up to date with opportunities.
FURTHER seeks to take artists projects exactly there – to the next stage, the finish line, a new horizon. This new initiative is aimed at projects at mid-to- late-stage creative development level to help them reach the next phase of their creative journey.
In late 2021 and 2022 we hosted six creative development residencies at Goods Shed Arts with Central Victorian artists, Brodie Murray, Eliza Hull, Brodie Ellis, Lucas Maddock, Alex Kelly and Australia based Maloya expert-Muriel Hillion Toulcanon, and renowned local multi-instrumentalist Justin Marshall in collaboration with Punctum.
Each artist received $15,000 cash support, along with in-house support and feedback opportunities to develop and create their performing, projection or visual arts productions. The program was initiated in response to the conditions produced by the pandemic, and provides an opportunity to engage artists to create great art, support local creatives, and activate the Festival's new headquarters, Goods Shed Arts.
FURTHER RESIDENCY RECIPIENTS 2022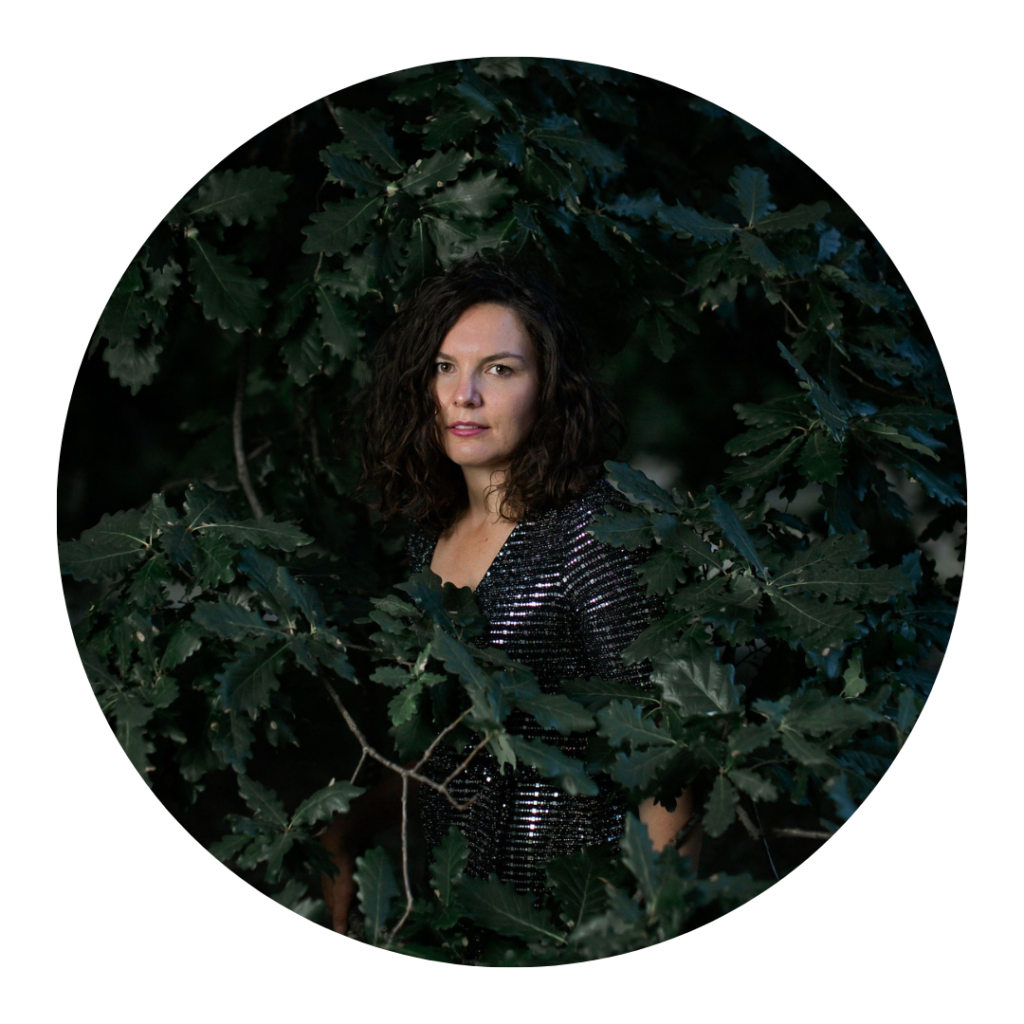 ELIZA HULL
Bio
Eliza Hull is a contemporary musician, audio producer and disability activist based in regional Victoria. Her music has been described as 'stirring, captivating and heartfelt.' Her compositions have been used in ABC KIDS TV episode 'And Then Something Changed,' ABC 'The Heights' and American TV shows 'Awkward, 'Teen Wolf' and 'Saving Hope.' Her music has been played on radio nationally and internationally including on ABC, RN, BBC and triple j.  She recently performed her new single due out in 2022 on Q & A on ABC TV. Eliza is a proud disabled woman, with a physical condition 'Charcot Marie Tooth.' She is a disability advocate within the contemporary music space, and has performed at ABILITY Fest, and spoken at the music conference CHANGES advocating for further accessibility for disabled musicians. She recently produced the Isolaid Festival 'Accessible All Areas' featuring disabled musicians from all around the world. She is also an audio producer and produced 'We've Got This' about parenting with a disability for Radio National and ABC LIFE, this series is now being turned into a book. Eliza also recently wrote and produced 'And Then Something Changed' for ABC ME about being a child with a disability. She was recently nominated for the Brenda Gabe Disability award and the National Disability Awards in 2019 for her involvement in the Arts and awarded the APRA mentorship for women in music. She was recently awarded the National Leadership Award from the Australia Council and Arts Access Australia and nominated for the Music Victoria 'Amplify Award.' She is currently working on a new EP. Her most recent writing was published in 'Growing Up Disabled' an anthology published by Black Inc & she is writing 'We've Got This' about parenting with a disability, which will also be published through Black Inc and feature disabled parents from all around Australia.
Project

Castlemaine Musician and proud disabled person Eliza Hull will work with Circus performer and dancer Roya the Destroya to choreograph movement to Hull's new song 'Running Underwater' for the official music video clip which will be shot throughout the Goldfields. The song and clip explore disability, self-acceptance and the ways different bodies move through the world.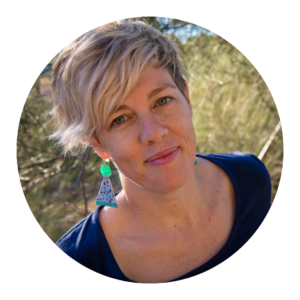 ALEX KELLY
Bio
Alex Kelly is an artist, filmmaker, producer & activist based on Dja Dja Wurrung land, 'Australia'. With decades of experience across film, theatre, communications strategy and troublemaking, Alex has developed a deeply collaborative practice that purposefully connects the disciplines of art and social change. As director and producer, Alex has worked on award-winning documentaries Queen of the Desert, Island of the Hungry Ghosts, and In My Blood it Runs. Based for many years in Mparntwe (Alice Springs), Alex worked as creative producer on Ngapartji Ngapartji, a multilayered theatre, film, and language revitalisation project, and co-founded the Something Somewhere film festival. With direct action experience including blockade camps at Jabiluka and autonomous zone organising at la zad in France, Alex brings the tools of grassroots organising and independent media to creative practice. Alex has engaged in global action for climate justice at all levels, including as the Global Impact & Distribution Producer on Avi Lewis and Naomi Klein's This Changes Everything project. In 2013, Alex was awarded a Churchill Fellowship to research documentaries and their social impact in the UK, Canada and the USA; Alex has been further supported by a Sidney Myer Creative Fellowship in 2016 and a Bertha Challenge Fellowship in 2020. Alex's current focus is The Things We Did Next, a long-term, multi-platform futuring practice, a hybrid of theatre, imagination and democracy co-created with David Pledger from not yet it's difficult.
Project

The Planting: A continent wide project of care and repair, The National Planting Project (NPP) – known colloquially and affectionately as The Planting, is transforming the way people relate to Country and each other.The Planting is a speculative audio documentary which explores the development and early years of the largest nation-building project in 'Australian' history set in 2029.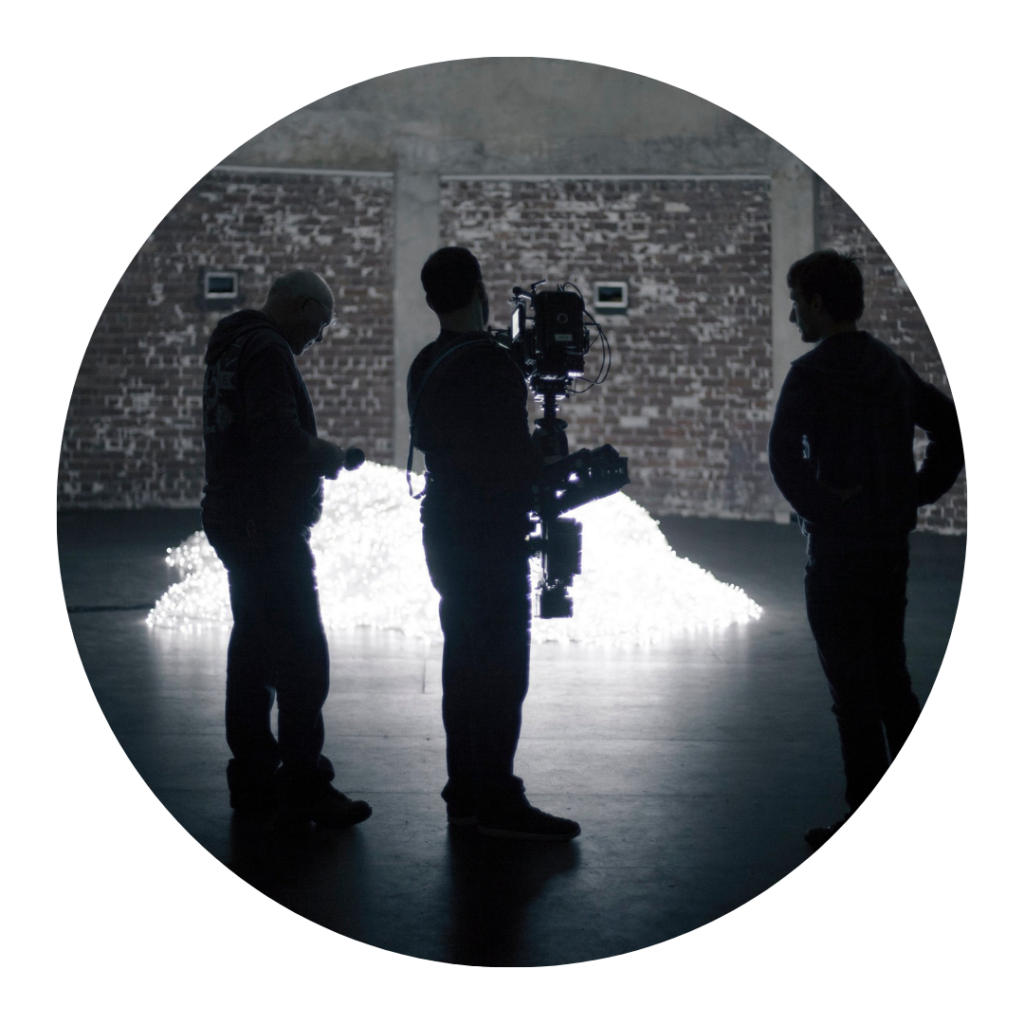 LUCAS MADDOCK
Bio
Lucas is a multi-disciplinary artist who works across sculpture, photography and multimedia. His recent works explore the consequences of human endeavour and their social and environmental impacts. Having recently moved to a rural property in the Victorian goldfield's region, Lucas' focus has turned to local histories and their enduring impacts on our landscape.
Project
Tracing our local gullies, once decimated by alluvial gold mining, Specimen Gully (Working title) will be a durational video work and sound installation which presents a sombre and mesmerising meditation on environmental destruction, resilience, and the impacts of our changing cultural values.
BRODIE ELLIS
Bio
Brodie Ellis is an Australian multidisciplinary artist based on Dja Dja Wurrung Country. Ellis holds a BFA in Painting from the VCA and studied Sculpture and Photography at the Canberra School of Art. From 2006-8, Ellis was the recipient of a Gertrude Studio artist residency with Gertrude Contemporary. She has held numerous solo and group exhibitions nationally and internationally. Highlights include large scale commissions for the 17th Biennale of Sydney 'The Beauty of Distance – Songs of Survival in a Precarious Age' Cockatoo Island and 'New 09' ACCA. Brodie was included in contemporary video survey exhibitions 'Videoteca' and 'Too Near Too Far' Care Of Gallery, Milan followed by institutional exhibitions: 'The Ecologies Project' Monash University Museum of Art and 'Material Place' UNSW Galleries. Ellis has recently been commissioned for a major public art work in Chengdu, China – due for completion early 2022, through McClelland Sculpture Park and Gallery.
Project

On Land (working title) is a multi-channel video installation by Brodie Ellis in collaboration with John Wolseley. Combining macro photography of the paintings of Wolseley with long form poetry by Paul Kane, this moving image work wraps around the internal walls of the building like a mountainous Japanese scroll slowly unravelling.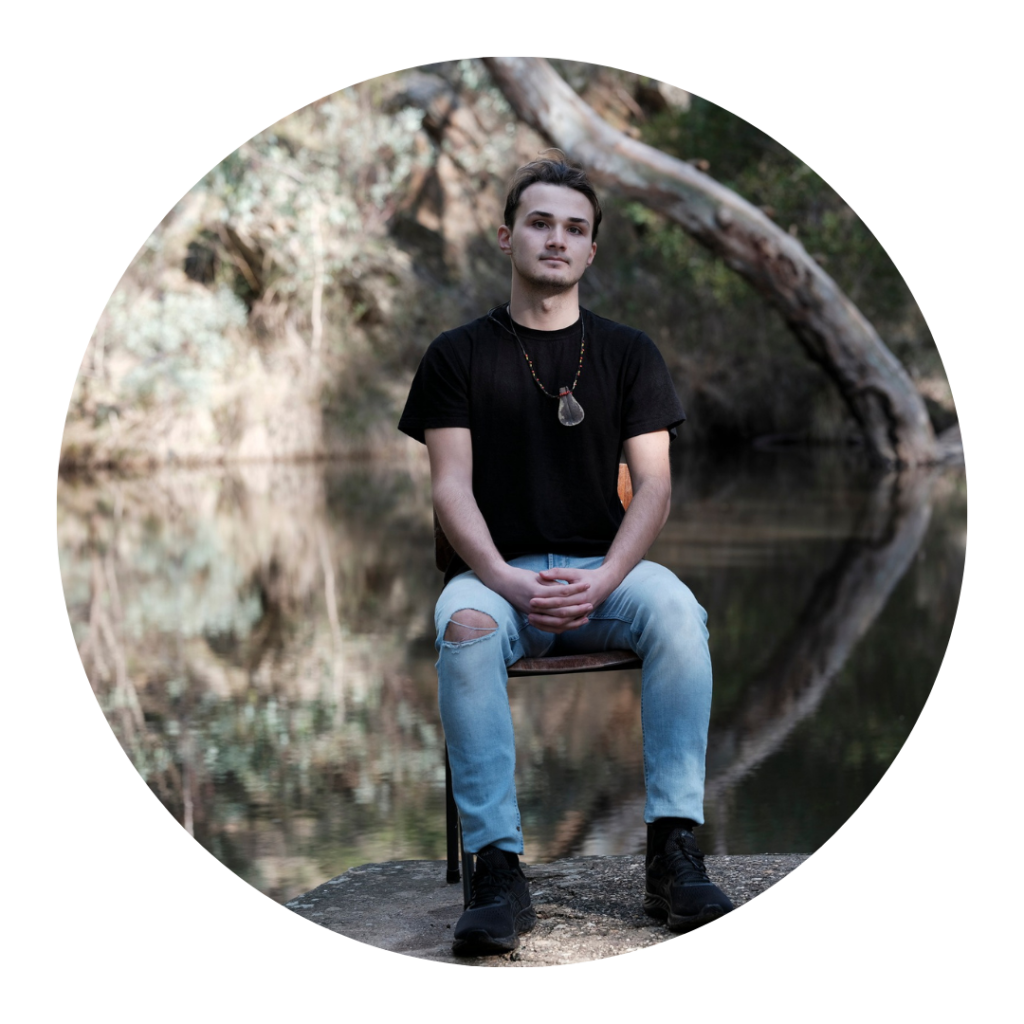 BRODIE MURRAY
Bio
Brodie is a Wamba Wamba/ Scottish Australian playwright and performer. A 2020 graduate of WAAPA in Aboriginal Performance, Brodie is an award-winning Artist (Best Emerging Indigenous Artist, and the Young Creatives Award, Melbourne Fringe awards) and playwright (Soul of Possum – Yirramboi Festival, Billy's Choice – Melbourne Fringe Festival, and Brothers – Ilbijerri Theatre Company). In May 2021, Brodie's play Soul of Possum was staged at the YIRRAMBOI Festival. It was directed by Beng Oh, with dramaturgy by Declan Furber Gillick. Brodie performed the role of warrior, Dindi in the YIRRAMBOI Festival season.  While in Perth, he wrote the short play Billy's Choice as a member of the Yirra Yaakin Writer's Group (Yirra Yaarnz 2020 play reading series). Billy's Choice debuted at Melbourne Fringe, adapted for film, directed by Rachael Maza, with dramaturgy by Geoff Kelso. Brodie performed the role of Billy, alongside Corey Saylor-Brunskill and Dion Williams. Brodie was an intern for MTC's Cybec Electric 2021 play reading series, and is an Alumni of the MTC First Peoples Young Artists Program. He is a Yirramboi commissioned artist, Sidney Myer Fund, Castlemaine State Festival, Fringe ShareSupport and City of Melbourne Arts grant recipient; and a 2021 Castlemaine State Festival artist-in-residence.
Project

Creating new works for the stage, particularly developing his script for Billy's Choice (Melbourne Fringe Festival) and his new short play, Brothers (Ilbijerri 10 in 10 script commission).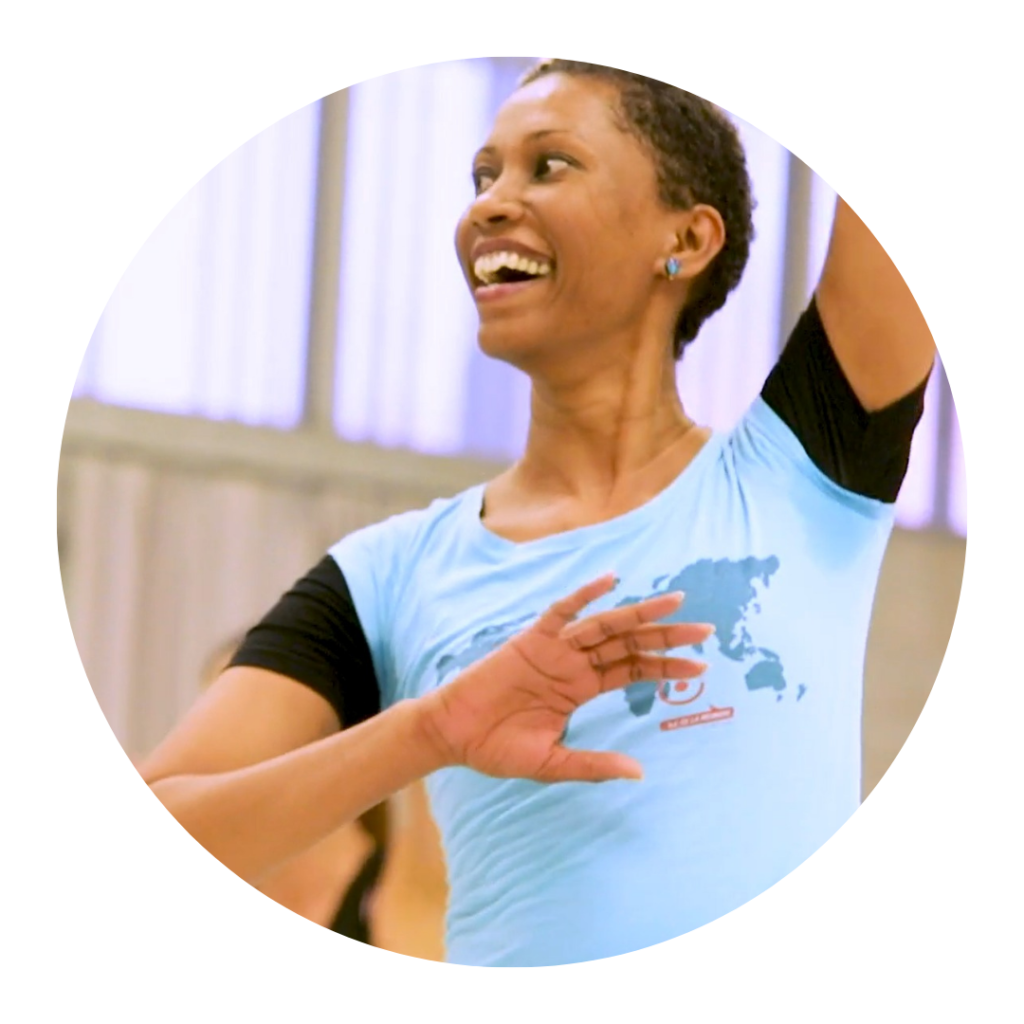 PUNCTUM IN COLLABORATION WITH MURIEL HILLION TOULCANON & JUSTIN MARSHALL
Bio
Punctum Inc is an award-winning artist-led live arts organisation in Castlemaine on Djarra Country, Victoria. Punctum's founder and Artistic Director, Jude Anderson has directed work and led practice laboratories in Europe, South America, the Philippines, and Australia. Jude is an Australia Council Fellow in Experimental and Emerging Arts Practice and in 2019 she received the Geoffrey Milne Memorial Green Room Award for her contribution to experimental and contemporary performance.
Project

Maloya Moshpit proposes a participatory performance work by Punctum in collaboration with Dancehouse, Australia based Maloya expert-Muriel Hillion Toulcanon, and renowned local multi-instrumentalist Justin Marshall. Maloya is a 300-year old Reunion Island performance form colliding multiple performance cultures, fostering social robustness and recovery. The new hybrid work – Maloya Moshpit, offers a performance petri dish of contemporary 'acts of resilience'.
CASTLEMAINE STATE FESTIVAL UPDATES​
Please click below to signup to receive Castlemaine State Festival e-newsletter, news of upcoming events, workshops and Festival or Goods Shed Arts related announcements.