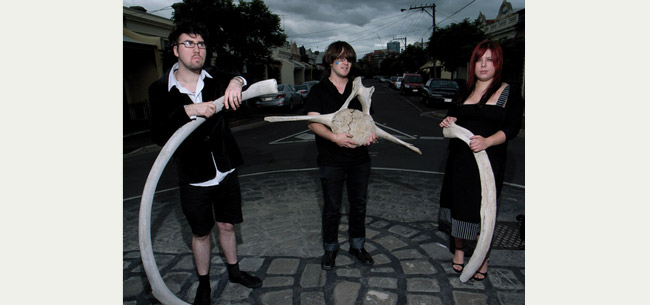 Golden Fur

Samuel Dunscombe, Judith Hamann, James Rushford
Formed in 2007, Golden Fur engage with contemporary classical music in a youthfully iconoclastic style, adding volume, volatility and theatricality by means of hand-built instruments, electronics, amplification and computers.
The program will include two recently commissioned Australian works: Cat Hope's Kuklinski's Dream (for carving knives, clarinet, cello, viola and Max/MSP) and Natasha Anderson's That is; that not is (for cello and Max/MSP).
VENUE
DATE & TIMES
ADMISSION
$15 Tickets available at the venue on the day
ACCESS
Wheelchair access. All Ages.
| | | | | | | | | | |
| --- | --- | --- | --- | --- | --- | --- | --- | --- | --- |
| FR | SA | SU | MO | TU | WE | TH | FR | SA | SU |
| 1 | 2 | 3 | 4 | 5 | 6 | 7 | 8 | 9 | 10 |
Posted in Associated, Saturday April 9th