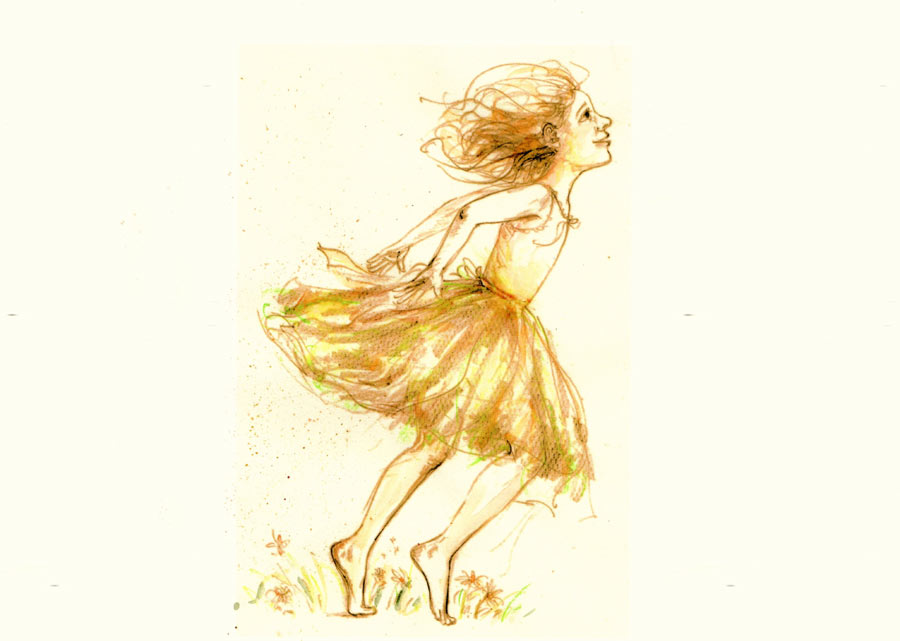 IMAGE CREDIT: LIZ DUTHIE
Maia Takes Flight is a theatrical adaptation of Hans Christian Andersen's Thumbelina, first published in 1835.

This gentle tale follows Maia as she encounters talking toads in a riverbed, a mouse that shelters her from the winter and a kind, but ultimately selfish, mole — all who try to impose their will upon her.
Twelve wonderful musicians and actors from central Victoria, adorned with a variety of richly detailed costumes and accoutrement, bring to life Maia's voyage of self determination through live music, song and dance.
Originally commissioned for the Castlemaine Children's Literature Festival, this experience will delight both adults and children alike as they fall for Maia's indomitable spirit.
 'Certainly a crowd pleaser'
Donna Thomas,
Castlemaine Mail,
Oct 2014
Directed by Tiffany Raae and Jason Shorter
Music Composition — Andree Cozens
Performers — Kirstie Babbage, Andree Cozens, Thomas Moore, Belinda Prest, Tiffany Raae, Jason Shorter, Briega Young
Masks and Costume — Lucy Armstrong
Set — Tiffany Raae
Sound — Gary Aspinall
Backing tracks recordings — Gideon Cozens, Tony Falla
Musicians — Gary Aspinall, Pip Avent, Andree Cozens, Sarah James, Ron Murray, Wendy Rowlands