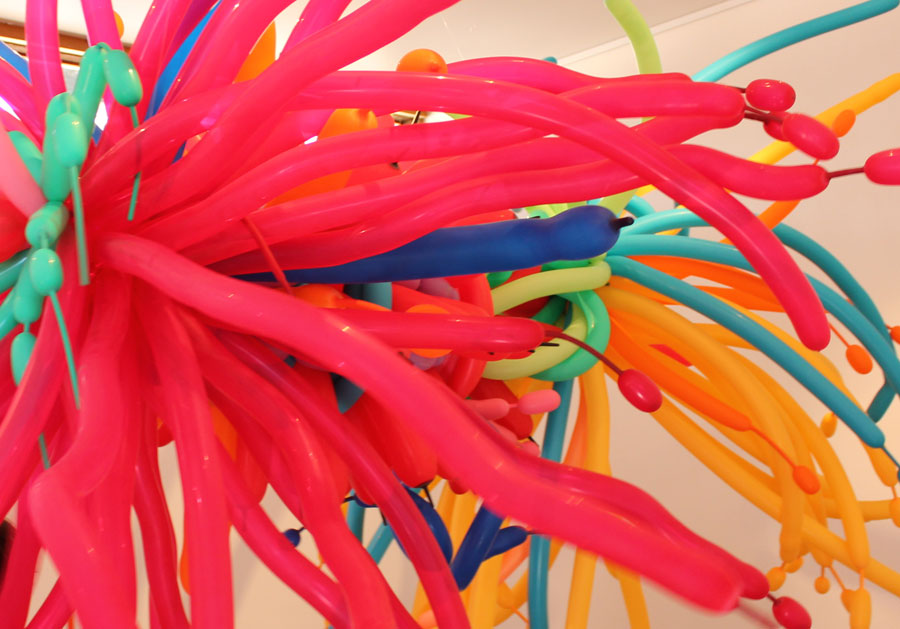 IMAGE CREDIT: Candy Stevens, 2014
Tim Hurley
A large-scale installation that references nature and our ever-changing environment, Saloop gently transforms, celebrating the art of partying and appreciation of 'the moment' itself.
For the duration of the Festival, segments of Saloop will alter continuously through incremental deflation, gently transmuting above our heads as a colourful, poetic commentary on the fleeting nature of physical things.
Catch it before it's gone!