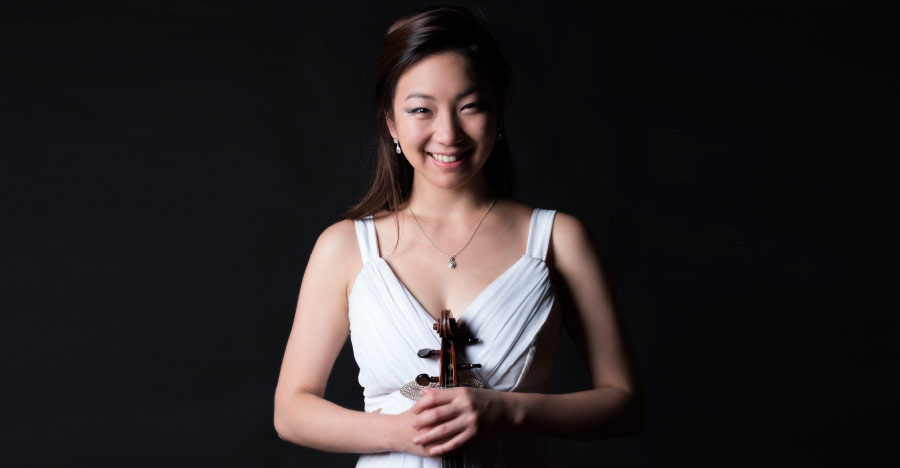 Ji Won Kim – Violin, Brett Kelly – Conductor

NEWLY COMMISSIONED WORK
To celebrate the 40th Anniversary of the Castlemaine State Festival, we honour the Festival's Founding Patron, Berek Segan AM OBE, with a concert that acknowledges his philanthropy and vision.
The Impossible Orchestra is a specially created ensemble comprising 30 exceptional musicians, most of whom are members of the Melbourne Symphony Orchestra, in a night of celebratory and uniformly magnificent music.
Under the baton of former Castlemaine State Festival Director and current MSO Principal Trombone Brett Kelly, the program will feature outstanding violinist Ji Won Kim, former ABC 'Young Performer of the Year'. Berek Segan is himself an eminent violinist and the instrument is his great love.
The uplifting program will include such inspiring works as Mozart G Major Concerto and the Bizet/Sarasate Carmen 'Fantasy' in what will be an exhilarating and highly memorable event.
Acknowledgments
Marc Besen AO & Eva Besen AO, Dion and Sandy Abrahams, Drs. Liz and Ross Wilkie, Drs Victor & Karen Wayne, Marshall Segan and family, Heather & Neil Barrett, Bruce Trethowan, Anonymous x 2, Josephine Weinstein, Margaret & Robert Seedsman, Craig Cash, Phee & George Broadway, Ruth McLaren, Patricia Addis, Elizabeth Geddes & Gavin Krasner, Michael Treloar, Scott & Marianne Victor-Gordon, Cassandra Bailey, Dr. Bella Freeman and Simon Gurevich, Terri Baigent, Judy & Bob Ewing, Lucy Roffey
Friends of the Castlemaine State Festival
Board of Castlemaine State Festival Ltd.