ACT TODAY FOR A RECONCILED TOMORROW
In 2023 all Australians will have the chance to take action for a fairer and more reconciled future by voting Yes in the referendum for an Aboriginal and Torres Strait Islander Voice to Parliament, expected to take place between October and December.
That makes this year's National Reconciliation Week (27 May – 3 June) all the more significant as an opportunity to show our allegiance and support, to learn about our shared histories, cultures and achievements, and to explore how we can all contribute on the journey towards reconciliation in Australia.
CSF is deeply committed to increasing understanding, respect and relationships with the Dja Dja Wurrung people who have been creating and preserving culture on Djaara Country where we meet, work and perform, and with all Aboriginal and Torres Strait Islander People. The theme for this year's National Reconciliation Week is 'Be a Voice For Generations', and in this spirit, we would like to share some of the ways we have been striving to speak up and to add our support to the campaign for a more just, equitable and reconciled country:
In 2022 we instigated our first Reconciliation Action Plan (RAP) in conjunction with Reconciliation Australia. We have learnt so much over the year and worked with some inspiring Indigenous Leaders including Uncle Rick Nelson, Auntie Kerri Douglas, Auntie Janet Bromley, Rebecca Phillips and Ira Barker. We are now developing our second RAP, 'Innovate,' which will guide our reconciliation journey over the next two years. If you would like to find out more about Reconciliation Australia's RAP Action Framework, please see: https://www.reconciliation.org.au/reconciliation-action-plans/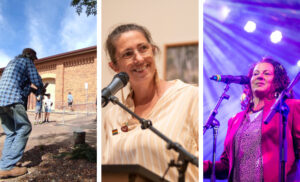 We were honoured to have senior figures from the local Dja Dja Wurrung community perform at our 2023 Program Launch and events throughout the festival, including a Smoking Ceremony and Welcome to Country by Uncle Rick Nelson, a Smoking Ceremony and Welcome to Country by Auntie Kerri Douglas at the Castlemaine Art Museum for our Patrons' Launch, and a Welcome to Country with a beautiful speech by Rebecca Phillips at the Big Top before Frente took to the stage on opening night.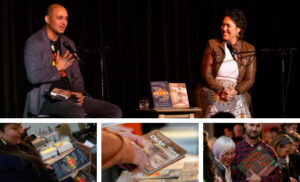 We enjoyed showcasing some spectacular First Nations talent throughout this year's Festival, with highlights including musical performances by Jem Cassar-Daley, Dale Woodridge-Brown with the Briefs Factory, Dallas Woods and Electric Fields, as well as Dialogues literary events including Lea McInerney and Ali Cobby Eckermann discussing The Wonder of Little Things by Uncle Vince Copley, and Finding The Heart of The Nation by Thomas Mayo and Catherine Liddle. Mayo's new book with acclaimed journalist Kerry O'Brien, The Voice to Parliament Handbook, is available now and offers in a clear and concise format all the details needed to make an informed decision when voting in the referendum.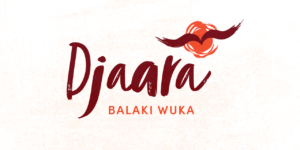 We are delighted to have partnered with Djaara (Dja Dja Wurrung Aboriginal Clans Corporation) to develop a First Nations Reference Group to advise on the Goods Shed Stage 2 development, due to begin works later this year.
Our organisation participated in a highly engaging Cultural Competency workshop with Djaara Corporation, with the goal of deepening our understanding of Aboriginal cultures, practices and world views and to develop new skills for communicating and interacting across cultures.